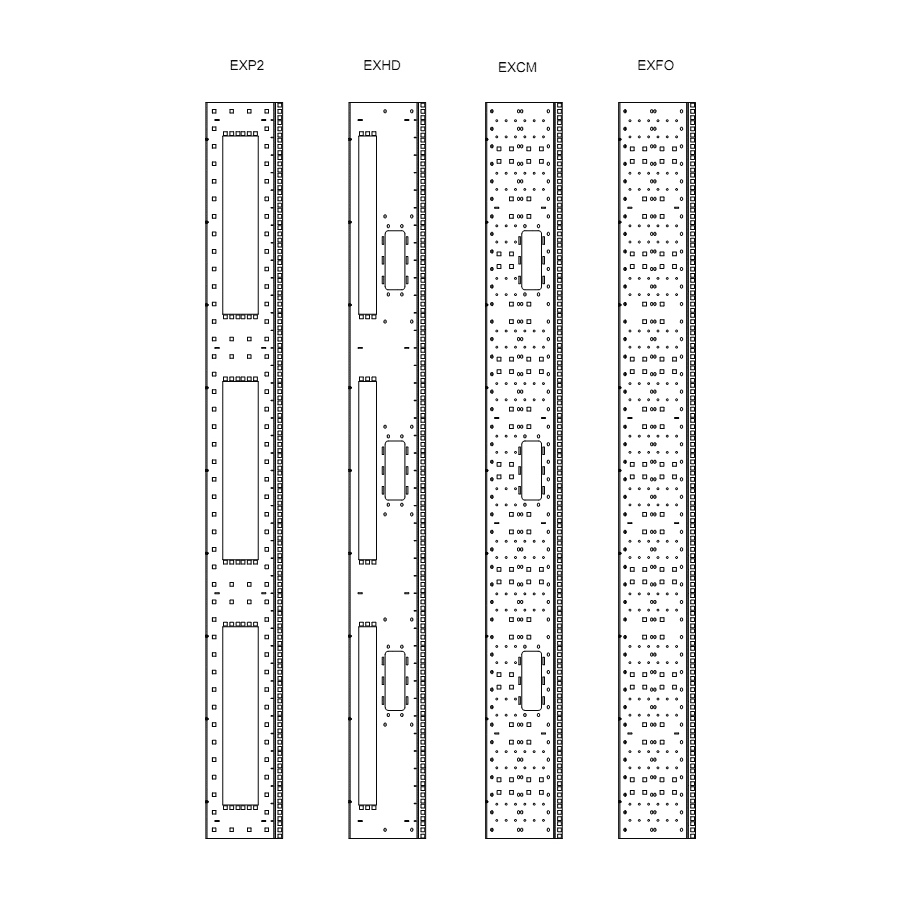 Eccentric Extrusion
Possible to install in racks: RDF and RSF (800 mm) width only with U type extrusions supported for 42U and 45U racks.
One pair of 19" vertical extrusions is included; the opposite is always an L-profile extrusion.
It is always necessary to order two extrusion packages: one for the front, and one for the rear.
Different combinations of front and rear extrusion positions are possible.
Eccentric rack extrusions can be installed by simply ordering the extrusion (mentioned above), removing the existing parts and installing the new extrusions.