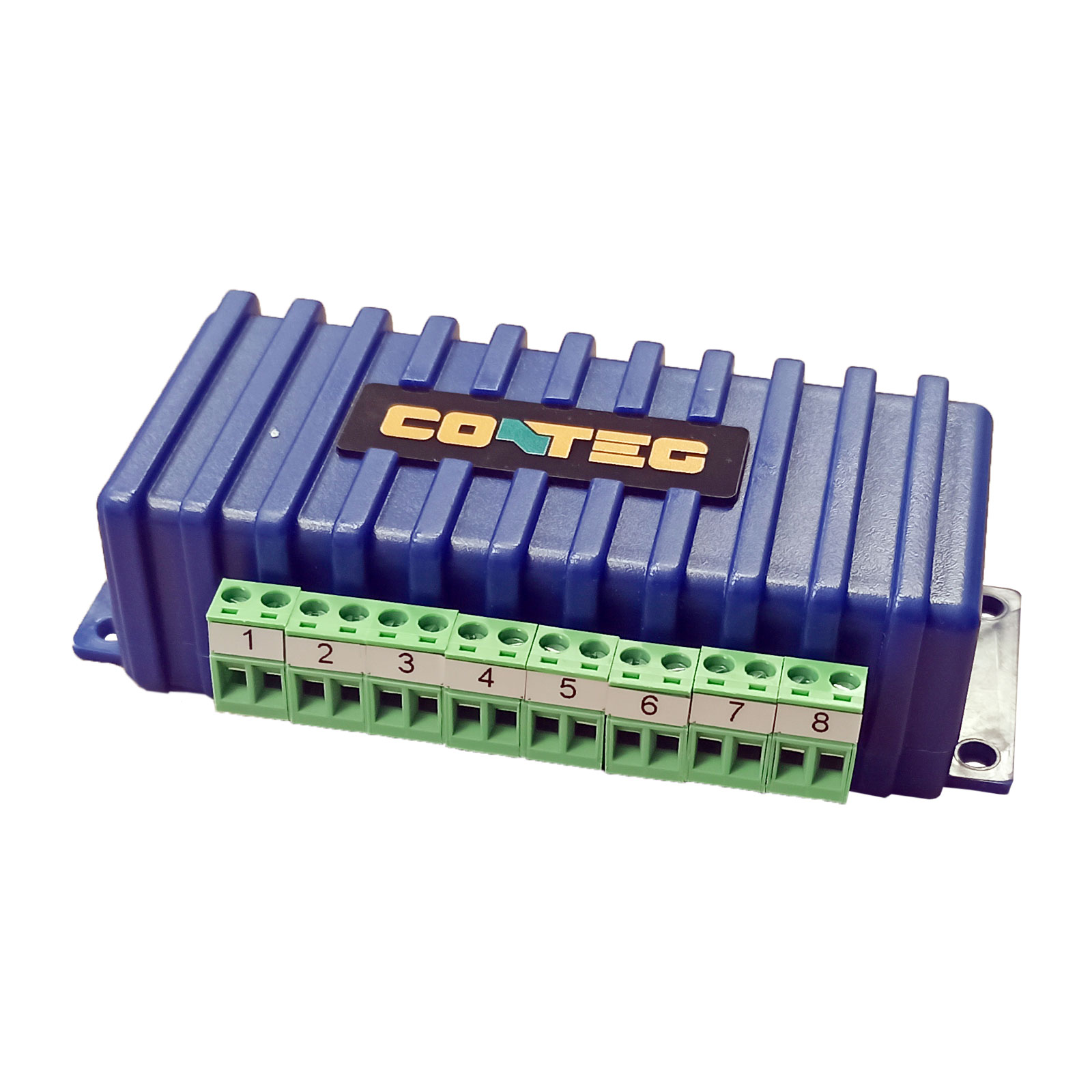 Expander for Intelligent Port
The expander is used for expanding an intelligent port up to 8 dry contacts (input/output).
The expander allows creating 8 inputs/outputs on a single smart port of the main control and monitoring unit.
The expander's input contact is capable of supporting any type of door contact(e.g. RMS-MK-01).
The device is automatically recognized and powered from the main unit. The expander is connected using a standard LAN CAT 5/6 cable. The maximum cable extension length is 300 m.
Parameter
Value
Code
RAMOS Ultra-EX-D8-8
Suitable for
This expander only works with RAMOS Plus, RAMOS Ultra, and RAMOS Ultra expander EX-I8
Port

Up to 8 dry contacts can be connected in a single intelligent port

Output

In two statues - 0V or 5V

Input voltage range
0-5V
Others

The sensor has an open/close switch

Full Autosense including disconnect alarm

Powered by the unit. No additional power needed

LAN cable (1,5 m long) for sensor connecting is included

Connection by standard patch cable CAT5/6

The maximum cable length is 300 m