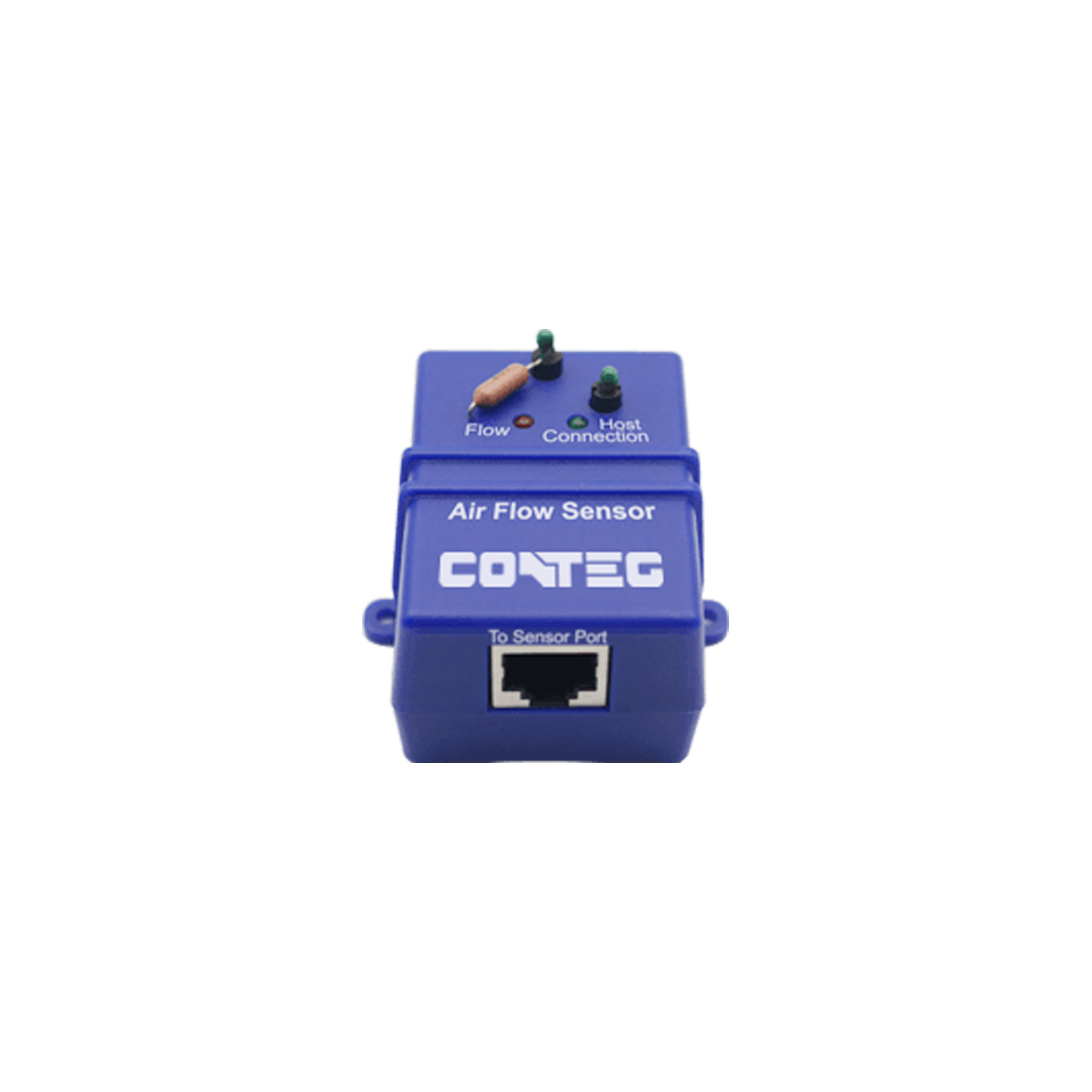 Air-flow sensor
The air-flow sensor is a device that checks airflow in areas where consistent airflow is necessary.
The sensor detects the presence or absence of fl owing air inside the racks. The sensor workson the principle of differential measurement, which compares the resistance of the external andinternal thermistor.
This device can be connected to an alarm response and can be extended upto 30 m using a LAN CAT 5/6 cable.
Order code: RMS-I-AF
On/off alarm
Full Autosense including disconnect alarm
Thermistor differential measurement
Powered by the unit. No additional power needed.
Connection by standard patch cable CAT5/6
Max. length of connection cable is 30 m