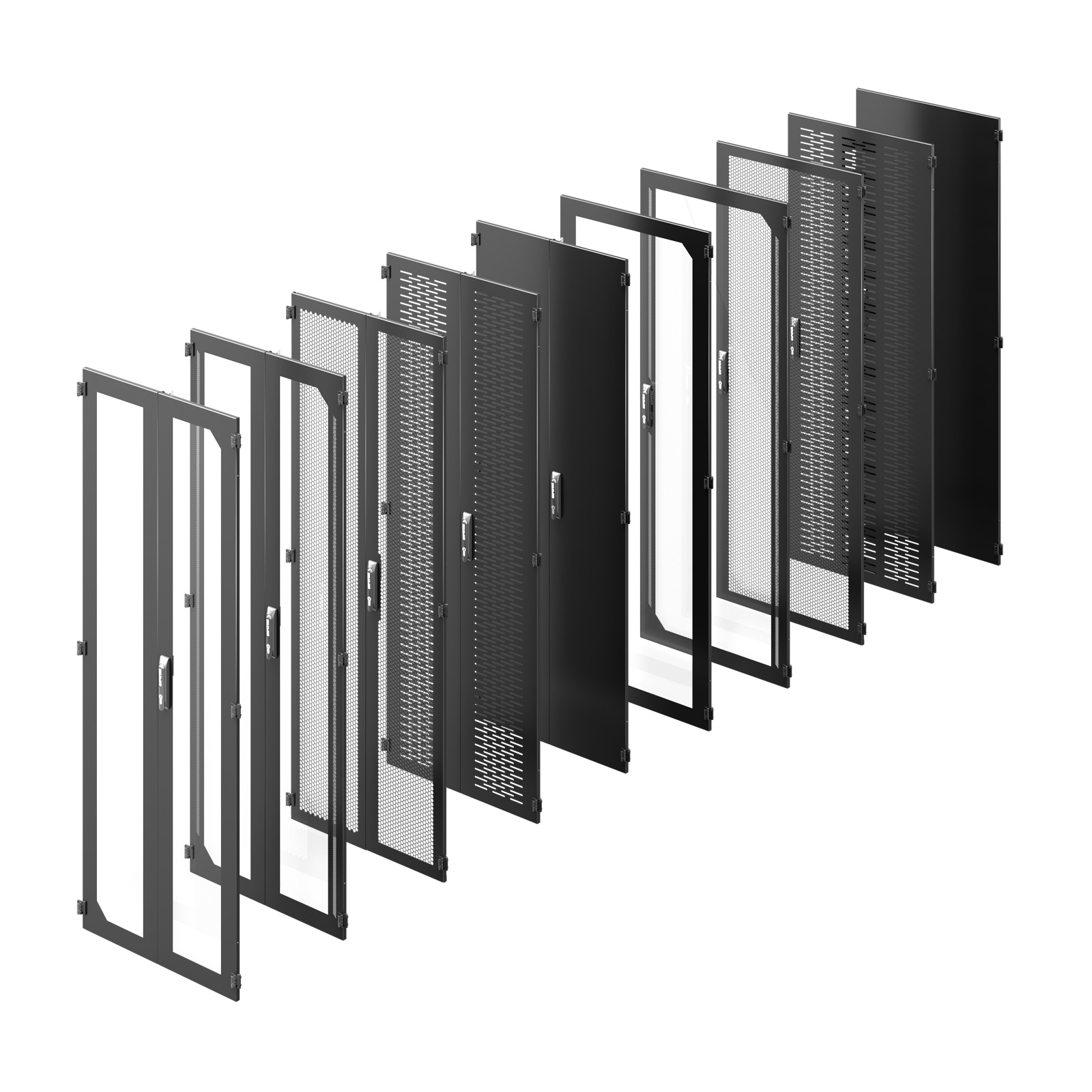 Doors
To access the content, racks are fitted by doors or rear panels and side panels. The customer can choose between 15 types of cladding.
Doors, side and rear panelsprotect against unauthorized entry into the rack and also helps to ensure suitable conditions for the operation of installed equipment.
DOORS
Doors provide the rack's basic covering. They can be placed on the front or rear of the rack, depending on the type of rack and its configuration. We offer 10 types of doors with different features. Doors are always equipped with locks.
Height: 15 to 48U, depending on rack size
Width: 600, 800 mm
DOORS
| Code | Description |
| --- | --- |
| A | Vertically divided glass door, only comes in a width of 800 mm with a multipoint lock only (except RI7, RM7) |
| B | Vertically divided glass door with side perforation, only comes in a width of 800 mm with a multipoint lock (except RI7, RM7) |
| C | Vertically divided sheet steel door, only comes in a width 800 mm with multipoint lock (except, RI7, RM7) |
| D | Vertically divided perforated sheet steel door, only comes in a width 800 mm with multipoint lock (except, RI7, RM7) |
| F | Vertically divided vented door, 86% perforation rate, multipoint lock (except, RI7, RM7) |
| G | Glass door |
| P | Perforated sheet steel door |
| S | Sheet steel door |
| T | Glass door with side perforation (except Ri7, RM7) |
| W | Vented door, 86% perforation rate |