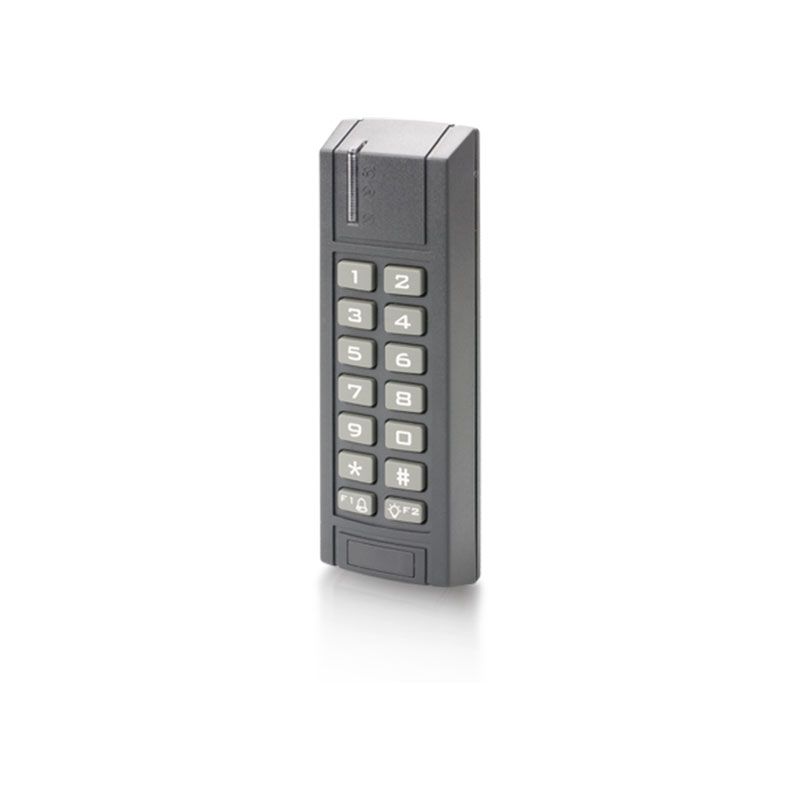 Keypad with Card Reader
Keypad with built-in card reader (EM format) for the RAMOS ACS access control system.
A backlit keypad with a built-in card reader (EM format) enables authentication either using only a card on the 125 kHz frequency band or using a combination of a card along with a four-character code.
Easy connection to an RDU via a cable with a color-coded RJ-45 connector. The reader is equipped with a buzzer and status indication LEDs.
Suitable for installation in indoor areas. Low power consumption of only 65 mA in standard operation. Powered from the main unit.
Code: RMS-ACS-U-KER
Can read EM 125 kHz cards
Reading distance from 15 cm
Communicate via Wiegand 26 b protocol
Keypad with backlight
Keypad/Reader is equipped with a buzzer and LED lights to indicate the status
Indoor/Outdoor use
Power consumption: typically 65 mA
Powered from RDU (12 V DC)
Mounting is with 3 screws
Cable: 4.5 m long with a green boot on connector RJ-45 for right connection assembling
Operating temperature: -25 °C – +60 °C
Operating Humidity: 10 – 90% RH
Size: 152x46x25 mm
Weight: 0.15 kg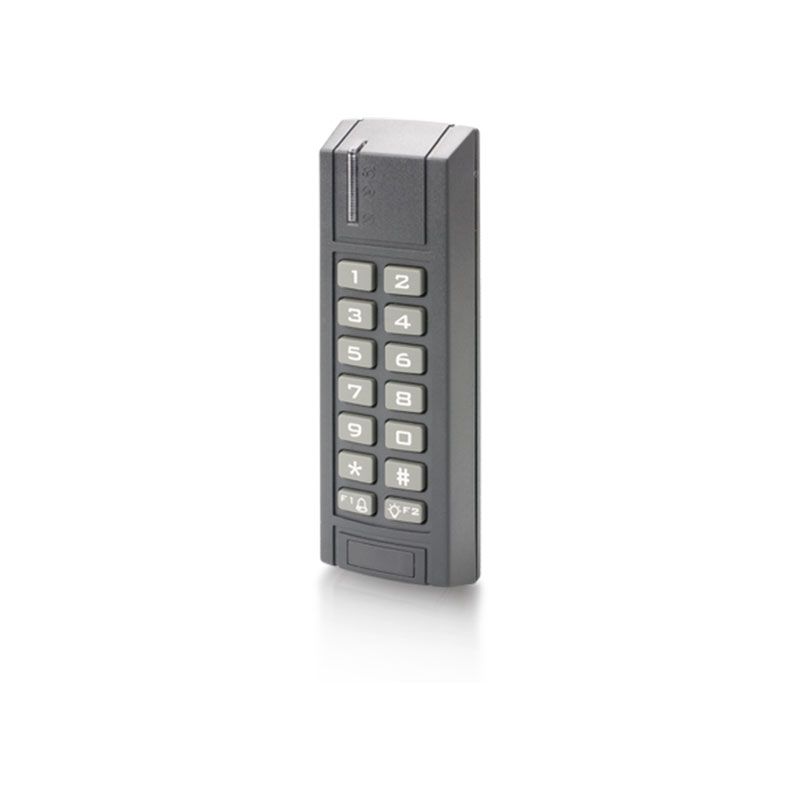 Image
Kl?vesnice_s_cte?kou_karet.jpg
File size: 22 kB
Product Catalog - Data & Communication Solutions and Racks
File size: 57515 kB