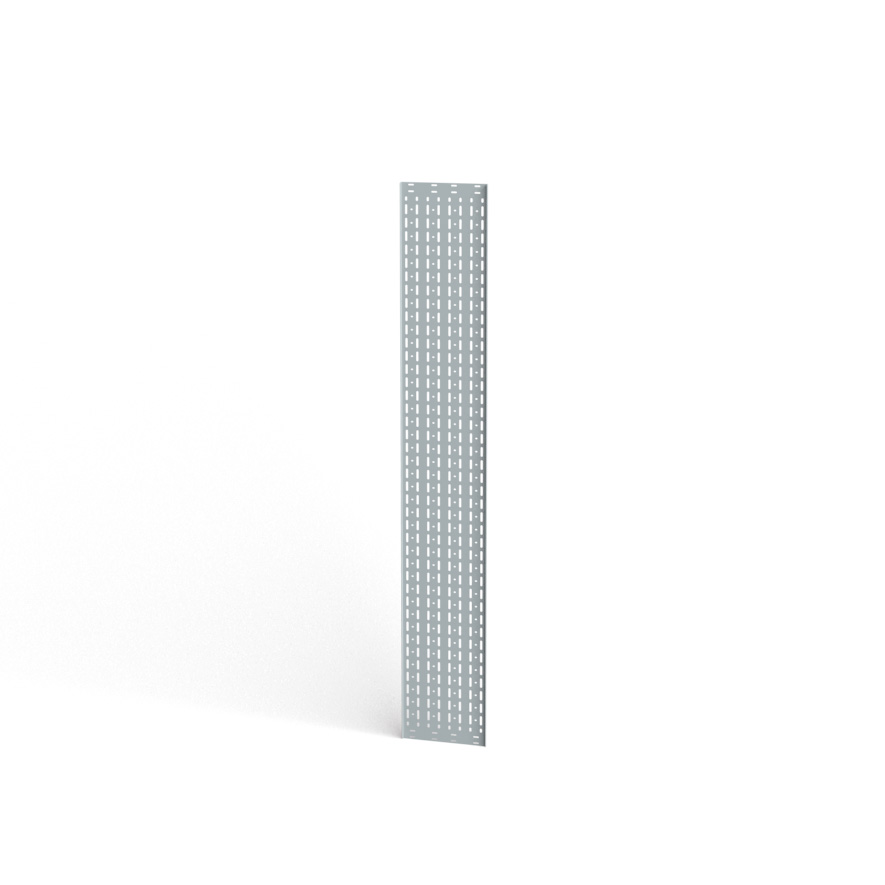 Side Cable Perforated Panels
Side perforated fastening panels are used for vertical cable routing in free-standing racks in the space between the front and rear 19" extrusions and the side panel.
Panels DP-VV are used to guide and support vertical cables in free-standing racks between 19" extrusions and side panels. The way of attachment differs—please, read the information in the available downloads.
Application in free-standing racks 15–48U high
Available widths—150 mm and 300 mm
Installation either directly in top and bottom frame of the rack (PREMIUM racks only) or on holders of vertical extrusions (all free-standing rack series)
Installation kit is included in delivery