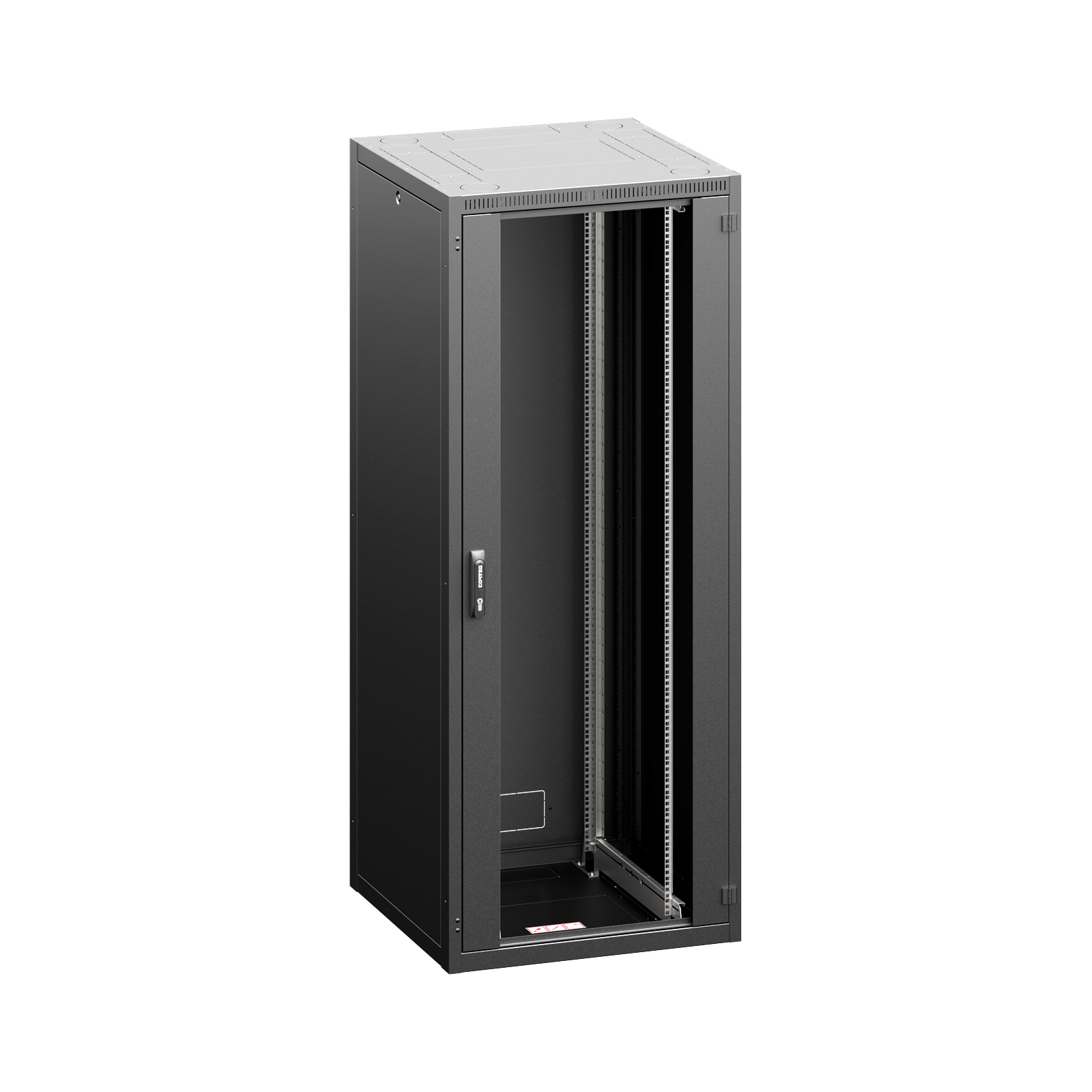 iSEVEN Ri7
Designed to provide the user with an unmatched combination of price, utility and quality.
The iSEVEN Ri7 cabinet has been designed to provide the user with an unmatched balance between price, utility, and quality. This rack is the ideal choice for installers and end-users who want to spend less time choosing between various options and configuring difficult product part numbers. We have prepared a portfolio of the most common dimensions that fit one universal design.
The iSEVEN Ri7 rack is ideal for network equipment, telecommunications closets and computer rooms when special configurations for load ratings, cable entries, or door/panel options are not required. The number of options is balanced by a highly competitive price point and excellent availability.
MAIN ADVANTAGES:
Universal rack for standard daily IT use
Available in 36 dimensions
Pre-configured rack, with many other options
Parameter
Value
Height
15, 21, 27, 33, 42, 45 and 48U
Width
600 mm and 800 mm
Depth
600, 800, 1000 mm (on request as well 1200 mm)
Load capacity
800 kg
Door
Available 4 types of doors (type G, S, P, and W) for front or rear installation and 1 type of rear panel. Door opening angle 180°, easily interchangeable opening direction, folding handle with exchangeable DIN profile
Sidewalls
Easily removable, equipped with a lock
Top and bottom covers
Holes for ventilation unit and cable entries, break-out design, the number depends on the specific floor plan
Molding
2 pairs of sliding 19" rails L
IP coverage
IP30
Color design
RAL7035 or RAL9005
Holders and wheels
Adjustable holder, castors, and braked castors
Standard configuration

2 pairs of vertical 19" sliding rails L, marking of individual installation positions including the position number

1 pair of side panels with lock

Front glass door with single-point lever lock, replaceable DIN insert, universal key 333

Rear sheet metal panel with cable entry for cable entry, universal key

Sheet metal blanking plugs for cable entries and openings for ventilation units

Earthing set

4× Adjustable feet

28× mounting kit

Information
Other configurations are available, more information in the enclosed Data Sheet