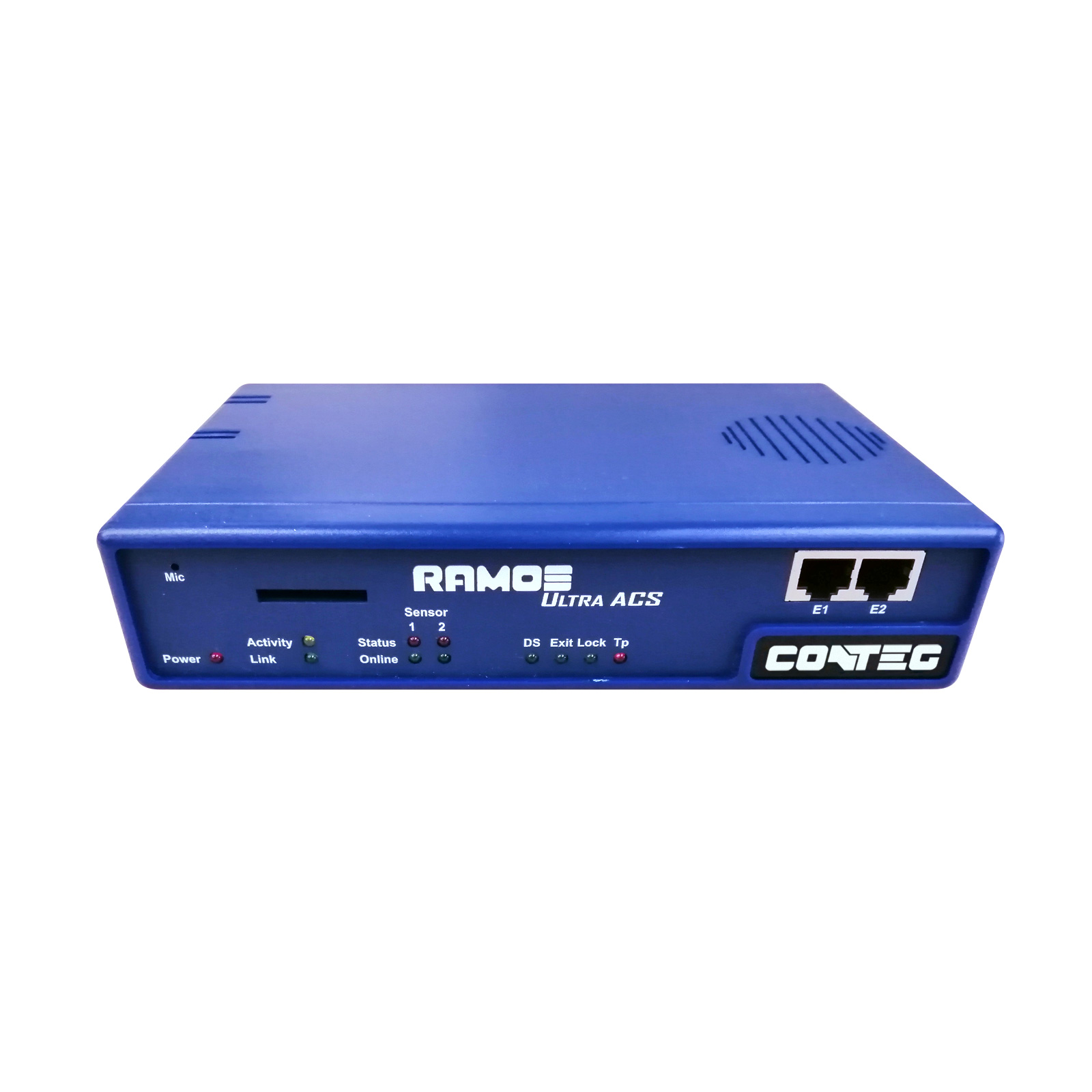 RAMOS Ultra ACS
The main control and monitoring unit of the access control system RAMOS ACS.
RAMOS ULTRA ACS is a universal yet compact control and monitoring unit powered by 12 V DC. A single unit monitors up to 500 sensors and checks up to 50 racks via expanders (RDU). When using control and monitoring unit RAMOS ULTRA, the access control system allows monitoring up to 100 racks. Door access is then controlled via readers which allow access to the secured area after presenting a contactless smart card/chip, a mobile phone with NFC, entering a numerical code, or face recognition. These combined with IP cameras can then create full records of all activity in the area.
The RAMOS ULTRA ACS main control and monitoring unit monitors up to 50 racks via rack door units (RDUs) which are connected in a daisy chain to 2 expansion ports.
In addition, the use of the Ramos ULTRA-EX-I8 expansion module allows the control unit to monitor up to 500 sensors.
Code: RAMOS Ultra ACS
Parameter
Value
Ports

2 Expansion Ports (connection via LAN cables)

2 Intelligent ports for accessories

2 card readers or Keypad ports

1 port for Latch or lock

RS485 port (for Modbus communication)

USB 2.0 for modem or adapters

2.5 Audio jack ports IN, OUT, and MIC

Others

LED indications for POWER, NETWORK, ONLINE, SENSORS, and DOOR STATUS

Dimensions

46x216x138 mm

Package includes

12 VDC power supply with cord, brackets, screws, and DOOR LOCK CONVERTOR included