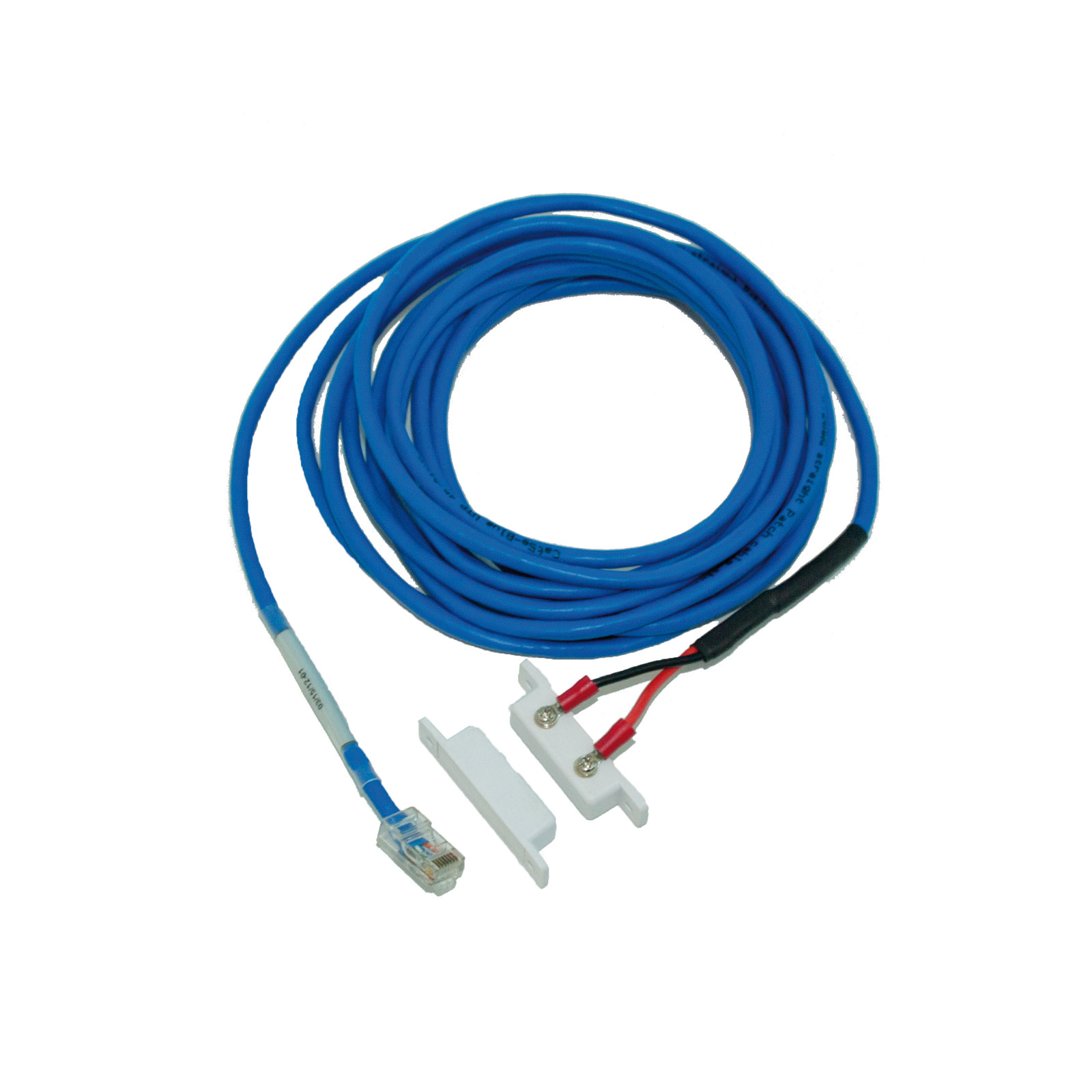 Magnetic door contact
Magnetic door contact is a security feature for door or side panel status monitoring.
With the magnetic door contact, it is possible to monitor the unauthorized opening of doors as well as side panels.
The contact is powered from the main unit. The extension is performed using a standard 5/6 network cable and an RJ45-RJ45 coupler (category 5e) RMS-I-CON.
The maximum length of the extension cable is 300 m.
Order code: RMS-I-MK
The sensor comes a with 4.5 m LAN CAT 5 cable, mounting bracket
Mounting bracket included
Input sensor type—open/closed contact switch
Full Autosense including disconnect alarm
Powered by the unit. No additional power needed
The extension can be made by standard patch cable CAT5/6 and coupler RMS-I-CON
The maximum extended cable length is 300 m